Costs to Hire a Data Scientist
Everyone is talking about big data software development and the ways to manage it effectively and use in actually any industry. According to Forbes, 59% of all data job demand is in IT (17% of all openings), finance and insurance (19% of all openings) and professional services (18% of all openings). By 2020, annual demand for data scientist and devs will reach nearly 700K job openings. Meanwhile, IBM predicts that in the United States, the number of jobs will grow to 2,720K openings.
Predictions for the Future of Big Data Developers
Big data quickly began to take the workforce by storm as developers grew in demand. Big data developers and data integration consulting specialists grew in demand accordingly. Big data developer and big data consultant salary also grew, marked by substantial yearly increases. Companies were storing and managing more data than ever and that was not expected to change. From 2015-2017, the projected growth prediction totaled 18.9%. Knowing big data is critical for lots of web developers, including Hadoop and Cisco Spark developers.
Big data developer salary projected a 5.8% increase in 2017. Salary for big data developer in the United States last year was $135,000-$196,000. This was an increase from 2016, where big data engineers made were projected to see an 8.9% increase to a salary range from $129,500-$183,500. So, what can we expect for 2018 and the future for big data developers? After three years of rapid growth it is sure to even out this year and we can expect to see a decrease in salary, right? Not if recent surveys submitted by Forbes are correct.
Skillset of Data Scientist for Hire
Data science is a relatively new sphere, so the pool of data experts needs more and more specialists. There is a specific set of skills and knowledge that good data experts should be able to use. Forbes tells about the most common skills for data scientists: R, SQL, Python, Java, Hadoop, Spark, SAS, Matlab, Hive, Tableau. Besides, knowledge of R, Python and SQL will allow you to apply for more than 70% of vacancies, since they are the most widely asked-for. Businesses can save costs and streamline their data science efforts by leveraging the expertise of enterprise data lake consulting services, which provide tailored solutions for managing and analyzing large amounts of data.
As for the analytic skills, the most lucrative ones include Apache Pig, Apache Hive, MapReduce, Machine Learning, and Apache Hadoop. Big data scientist salary of data analytics and ETL programmers with MapReduce skills is $115,907 annually, so these skills became the most in-demand, according to Forbes. Annual big data salary of professionals with expertise in Apache Pig, Hadoop and Hive is over $100K. As you can see, big data consulting might be a relatively new branch of IT industry, but it already has much to offer to those who choose it as their main professional occupation. So anyone who is eager to start working for a big data consulting company might as well be sure that the compensation will be more than satisfying. In general, in data science, earning depend on the industry and specialization, for example, database analyst salary varies from the Hadoop developer salary, as well as part time data scientist vs software engineer salary are absolutely different.
SiliconRepublic also suggests that data scientists should be aware of the following trends of this sphere:
Specialize despite all open industries
Data scientists are of demand in various industries. Logistics, manufacturing, IT, financial services are considered to be in trend as emerging markets. However, companies are in search of industry-specific experience.
Balance between academic knowledge and on-the-job learning
PhD in math or statistics is required by most of the job vacancies for data experts now. But this level is not actually a must for all the big data roles. At the same time, candidates should have specific skillsets to meet the industry needs. They can develop skills by taking online classes, visiting professional development courses, and bootcamps. Upskilling is vital in the career of any data expert.
Machine learning helps to get data analytics experience which is important
Quantitative analysis is an essential important skill to analyze big datasets. It helps to scale data strategies, run experimental analysis, and use machine learning. Machine learning is what helps to develop necessary skills and borrow new effective techniques.
The GDPR will increase data governance demand
The upcoming General Data Protection Regulation (GDPR) will strengthen the data protection rights in the European Union and the companies that cooperate with the countries of EU. The GDPR is expected on 25 May 2018. It is expected to create demand for minimum 75K data protection positions all over the world.
Business intelligence foundation is essential
Business intelligence (BI) is expected to have a rapid movement to changes due to data science. For this purpose, some crucial skills for business intelligence developer like communication (soft skill) to describe and explain the data and analytics, or SQL programming hard skill to manage data, and Tableau as a key BI tool for data visualization. Business intelligence analyst salary depends on the skillset of the expert.
Update of technical skills
Now R, SAS, Python are common tech skills for any data expert with Apache Hadoop emerging as the framework. HBase, NoSQL, and MongoDB databases are also used to store large volumes of sophisticated data. ETL (both Informatica and SSIS), IBM Db2, Power BI, and Teradata are all important tools in data management.
Data Scientist Salary Rates Comparison Worldwide
Before you decide to hire a dynamic integration consultant or any data science specialist, you need to learn as much as possible about their rates first as there might be some significant differences in those, depending on various factors. Data science salary as well as any other salary of the data expert depends on the experience and skills of the candidate, and of course on the industry. International corporations are more likely to offer bigger wages than small organizations. At the same time, data scientist has a very broad meaning and includes many professions that have narrow specializations, such as data researcher, big data scientist etc. Depending on the experience and number of obligations, there are also junior or senior data scientists.
Big Data Analyst Salary in Different Countries
Big Data Developer Salary in Different Countries
Although big data skills bring higher salaries than most technologies, they still vary throughout the world. Big data developer salary in USA, for example, averages $85,000 per year. In the UK, big data developers have an annual average salary of $76,100. With such a high demand for Big data skills, some businesses have chosen to hire in-house employees to handle all their technical needs. Although there are benefits to hiring in-house developers, it comes with a large, unnecessary expense.
The most popular choice for hiring big data developers is outstaffing to close the gap in supply and demand. Many businesses have recognized the advantages of outstaffing to Ukraine because of the highly qualified big data consulting rates available. With over 90,000 IT professionals, hiring Ukrainian developers is one way to handle the influx of big data developer jobs with the limited supply of workers.
Below is a comparison of big data developer salary in different cities of Ukraine.
| | |
| --- | --- |
| Ukrainian City | Annual Salary |
| Kiev | $41,400 |
| Kharkov | $36,600 |
| Odessa | $40,200 |
As more and more developers jump on the big data skills bandwagon to improve their work life and increase their salary, businesses are looking for big data developers with all types of knowledge and experience. Simple projects may only require entry level developers who can complete projects within the lower salary range and more complex projects may require an expert whose salary is markedly higher. For example, a junior level data integration developer salary averages around $80,000 per year while a senior level developer averages about $105,000 per year. So, developer costs truly depend on what type of project you have, what level of expertise your need, and where you go to hire your developer.
How to Hire Data Analysts
Data analytics are hired in a couple of ways. But which is the best way to hire big data experts? Freelance, local hire or big data outsourcing or outstaffing. Freelance is good for one-time projects, because freelance workers often are engaged into a few projects, and cannot become devoted employees as you would like them to be. Local hire is good, but expensive, plus you may not find the needed expert in your area. Remote job is a great option in the case of hiring data experts, many companies have undertaken this experience worldwide. If you need to hire data experts, browse their wages online, such as business analytics salary or annual cost of data warehouse developer, analysts, researchers and scientists, and you will find out that hiring data professional remotely is a great option.
Ukrainian Data Science Specialist: Interesting Stats and Facts You Should Know About
In January 2019 the total number of Data Scientists in Ukraine reached up to 20,000 specialists, coming from different regions of the country, all with varying levels of experience, and diverse skill sets.
The data above was gathered during comprehensive research by Mobilunity's experts in January 2019
Skills and Level of Experience of Ukrainian Data Scientist
Compared to other IT specialties in Ukraine, Data Scientists have not been around as long, however, the profession has been consistently growing. In 2014 the role of "Data Scientist" was considered a rare and uncommon specialization in Ukraine, but by the beginning of 2019, that role has grown in popularity. The current state of the job market shows that 32% of all candidates are beginners with less than 1 year of commercial experience, with 25% of those candidates being considered senior Data Scientists as having at least 5 years of commercial experience in the field. The remaining 43% consists of Mid-level specialists that tend to hover around having 2-4 years of experience.
The data above was gathered during comprehensive research by Mobilunity's experts in January 2019
Data Science Experts in Ukraine: Geographical Specifications
To start the new year, over 60% of Data Scientists, who were actively searching for career opportunities, were from Ukraine's Capital city of Kyiv. An additional 20% of those Data Scientists were located in Lviv.
Additionally, 17% of Data Scientists are ready to relocate from other parts of Ukraine to its Capital city Of Kyiv which has consistently been the most attractive destination for their relocation. Even though еhe majority of Data Scientists want to stay in Ukraine at least for some time, 33.5% of them are ready to move abroad, if needed.
Source of the data above is in-depth research by Mobilunity's experts conducted in January 2019
Market Need of Data Scientists from Ukraine
The market need for Data scientists has risen dramatically over the last year, which is evident by the amount of demand for these specialists in Kyiv. Kyiv has by far the highest demand for Data Scientists, accounting for nearly 70% of vacancies in January, 2019. Most of the demand comes from Western Europe or North America, and it is primarily met by various outsourcing companies or dedicated team providers. It is noteworthy that although most specialist are located in Kyiv, with a few other cities having less than 10 percent of the market share, that some companies also offer relocation to Data Scientists in order to have them join their head office. The most popular destinations for relocation tend to be Latvia, Estonia, the Netherlands, and Cyprus.
The data above are taken from deep research performed by Mobilunity's experts in January 2019
Find out more about:
Why Hire Data Analyst and Data Scientist at Mobilunity: Big Data Outsourcing
Hire experienced data analysts at Mobilunity, where you will be offered only the top-rated experts experienced in various industries, such as IT, financial, medical, spheres. Well-trained in statistic and having deep quantitative analysis skills, our experts are able to scale data strategies and analyze big datasets using machine learning. They work with Hadoop, Spark and other big data platforms, have great insight into data visualization and have strong communication skills to deliver information to the top management of the company.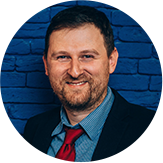 It seems clear that Kyiv will continue to be a destination for companies to augment there Data Science teams. As these projects are normally very large and complex, Kyiv, being the largest IT hub in Ukraine has the best ability to fulfill the needs of clients. Being based in Kyiv, Mobilunity benefits from the large talent pool and market share of Data Scientist that the city maintains.
Hire data analyst at Mobilunity to save costs and effort in a complicated process of choosing big data experts for your business!