How Much Does It Cost to Hire a SASS Developer in Ukraine?
With the standards for websites having evolved to immersive experience, responsiveness, and aesthetics, coding CSS have become challenging, repetitive, and time consuming. In order to address this, Hampton Catlin, Natalie Weizenbaum, and Chris Eppstein designed and developed CSS preprocessor SASS, or Syntactically Awesome Stylesheet. The name itself has character, which speaks for the language itself. CSS preprocessor are scripting code that is designed and developed to extend CSS, then compiling the code into regular CSS. Obviously, CSS programmers get a lot of privileges using SASS, as it gives SASS developers the advantage of coding the style for your webpages with cleaner code that is complete with reusable functions and variables, shorter coding timeframes, manageable code maintenance, easy setup, and better organized code.
Is SASS D
evelopment

Interesting?

According to the 2016 Front End Tooling Survey, SASS is the top CSS preprocessor of choice and is found to have the highest knowledge and comfortability level by the majority of developers. The graph below shows the interest in SASS programming, over the past 12 months.
Google Trends data on Worldwide Google Search Trends for SASS
According to Google Trends, China shows to have the most interest in SASS developers.
Google Trends data on Worldwide Google Search Trends for SASS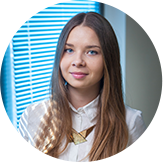 SASS as well as LESS is preferable to have for frontend developers in set of HTML and CSS knowledge. That's why, based on my experience, there are no requests for hiring of SASS developers for a particular project.
Kseniya,
Business Development Associate
What Makes a SASS Developer? SASS
 Developer Resume And Skills
First, developers are only as good as their tools and skills. With SASS developers, they are best known for their mastery of CSS and SASS. There are so many great things about SASS and below are just a few of the major features that makes SASS the most popular CSS preprocessor:
Variables

– where features like color, size, any CSS value can be temporarily stored are used and reused as the code is executed.

Operators

– SASS provides the capability to build and navigate the styling of your webpages with logic and math operators.

Mixins

– similar to variables, mixins provides the ability to group together CSS declarations to be used and reused throughout the code.

Extend/Inheritance

– SASS provides developers the ability to declare a set of CSS properties or features and have that set be shared or extended throughout the rest of the code.
With the core feature of SASS engineering geared towards streamlining and optimization, SASS programmers are skilled in utilizing SASS tools and libraries in order to dynamically develop the CSS styles of web pages, while at the same time creating modular, efficient, and clean coding. When  wanting to implant SASS web development in your business and looking to hire SASS programmer and SASS coder, below are the skills and experiences that you need to look for in a SASS engineer resume:
What is the SASS Engineering Cost?
With SASS web programming being the most popular CSS preprocessors to be used in web development, SASS engineers have become highly demanded. With this, how much does a SASS programmer, someone skilled in CSS, HTML, and JavaScript, actually make? Below are the average annual SASS worker salary from various countries:
From the numbers listed above, hiring an SASS coder from a company in Ukraine would be the most cost-efficient and more practical choice. To provide more details, the average monthly cost of SASS developer in Ukraine varies from from city to city:
Kyiv: $1,400
Poltava: $1,300
Kharkiv: $1,200
Lviv: $1,200
Odessa: $1,100
Geography is not the only consideration when thinking of the hiring and SASS developer cost, their salary also vary depending on the number of years of experience that the web developer SASS  has. It should also be noted that another consideration should be given to the complexity of the project as well as the amount of experience that the SASS programmer has.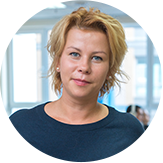 Demand of SASS developers is not that high. Technology is very simple and lots of people can master it in a short period of time, thus there are not so many requests to look for SASS developers. However, with our huge experience of recruiting, we are ready to provide a talented Ukrainian SASS programmer.
Andriana,
Organization Development Director
How Do I Hire a SASS Developer?
Today's technology and connectivity provides you with various avenues and options on hiring SASS developers, the more traditional route of hiring locally and in-person, and the more modern approach of remote hiring are the two major ways in hiring SASS programmers.
Traditional Hiring
Traditional hiring focuses mainly on the geography of resources; hiring locally or within transport distance. Hiring locally provides you with the advantage of being more personally involved in the frontend development of your web development project as well as have personal interaction with the SASS developers that you have hired.
Remote Outsourcing
The second option utilizes the method of hiring remotely, or offsite. To hire SASS engineer remotely who utilizes globalization and people's ability to communicate with people from all over the world is the new normal. With the wide reach of today's connectivity, looking for and hiring SASS developers have become more convenient. To hire SASS coder for project remotely provides you with the opportunity to get in touch with a diverse range of skilled and experienced developers as well as more options on the cost of hiring such programmers.
Dedicated Development Team
Remote hiring comes with a lot of options as well, one of them is the ability to hire SASS developers teams that would collaborate with you on your projects. Hiring a dedicated team of SASS developers gives you the opportunity to work alongside professional developers that are focused in creating and improving your web development project with you. Our company, Mobilunity, are able to provide you with skilled and experienced SASS developers that are more than capable of addressing the tasks that you are interested in outsourcing as well as providing you with a dedicated team of highly recommended and vetted SASS developers that with collaborate with you to ensure the highest quality of results.
Why Should I Hire a SASS Developer?
With the standards for quality websites being set high, with focus on user experience, responsiveness, and optimal resource utilization, the market for skilled and experienced SASS developer is competitive. SASS is the leading CSS preprocessor in the market, and with this great tool, SASS developers have the advantage of being knowledgeable and skilled in creating with this great tool. If you are interested in outsourcing your projects and hiring to an offsite dedicated team to improve or integrate SASS into your web development project, our company, Mobilunity, can provide you with what you are looking for! From their pool of skilled and experienced SASS coders and SASS developers, Mobilunity can provide you with professional developers that have been vetted and are highly recommended. To hire SASS developer from Mobilunity assures you quality output at a manageable cost!
Popularity of Mobilunity
Mobilunity is a highly appreciated and respected dedicated development teams provider companies in the IT community. Founded in 2010, Mobilunity has been providing talented developers to various countries worldwide. As on 2017 year end, we have 4 teams working on Swiss projects, 3 teams for our German clients and 2 teams for customers from Canada. Our business development team gets nearly 15 requests monthly to solve different types of tech issues and we are delighted to help them out. We think that trust and respect of our clients is the main key to achieve success in business. We are always ready to meet new challenges, so no matter how complicated your project is, we can find the best solution for you in no time. Still hesitating where to hire developers? Make a right choice with Mobilunity!
 Mobilunity can provide you with the highly recommended and highly dedicated team of SASS developers!