How Much Does It Cost to Hire a PHP Developer in Ukraine?
The interest in PHP developers lowered a bit since 2010, but they still remain one of the most demanded programmers all over the world due to the wide range of tasks they can perform with the help of PHP language like server-side scripting, writing desktop and cross-platform applications. PHP is also popular within IT world because of its flexibility. It gives a freedom of choosing an operating system and a web server, as it works almost everywhere: on Linux, Windows, macOS, RISC, BSD, and many others OSs along with Apache, IIS and nginx web servers. With this short, yet convincing list of advantages of the PHP programming language you can be sure, that there should be a place for professional developer PHP of this kind in your project, who is probably already waiting for you to hire. Here we are describing who are the best PHP developers, how to hire PHP programmers and PHP web developer salary.

PHP Programmers Salaries Depending on Their Experience
We've collected data from Payscale and Dou resources in order to complete this research. The salaries of junior, middle and senior developers usually depend on location and the size of a company which is hiring them. Average PHP developer salary is $1300, but it may differ as you can see in the research below.
Monthly net PHP developers cost based on their seniority

The table below shows us, that junior PHP developers salary is the biggest in Dnipropetrovsk, while middle and senior PHP programmers salary is more in Odessa and Kyiv. It's quite a surprise, that Lviv offers the lowest salaries for seniors because it usually demands professional hire dedicated PHP programmers.
Monthly net PHP developers cost based on location

The demand in programmers worldwide have changed within last several years, but it surely stays stable, when we are speaking about USA and India: these countries show the highest number of searches not only for PHP developers for hire but for other kinds of developers as well. You can see the average PHP engineer salary in these countries below:
Table showing the countries with the biggest demand of PHP developers
The Basics of PHP and Web Development
Simply put, PHP is one of the languages used in web development. Don't worry, we won't lecture you about PHP and web development. But for those, who still want more information, we will take this time to share a few words. PHP is a programming language and is used in three main areas:
Server-side scripting.

This is the main aim of PHP. The main feature of the language is that it is processed by the server and returns a result to the client. And there is no ability to view the logic of the actions from the clients' side.

Command line scripting.

The beauty of PHP is that you can run it without any server or browser. All You need is a PHP parser. We recommend Task Scheduler for Windows.

Writing desktop applications.

Yes, you can do that. However, it's not particularly the best language to create an application with a GUI. But advanced PHP web developers are able to create some really nice stuff.
I've been told that PHP is very easy to learn. Broadly speaking it has simple syntax without the use of  "strong typing". That, however, is up for debate, so If you disagree leave a  comment below (you can also learn about Zendesk Salesforce).
How to Create a PHP Application
Today we are going to talk about the PHP application creation process.
Step #1
develop a basic idea and design. No need to get fancy right away. You can use a pen and pad and simply create a few sketches of the application you want to create.
Step #2
Plan some early UI. You should think about how the UI will operate, so you can make choices about technology that will assist you in the future with development. Your PHP application design could have:
Click-to-edit
Drag and drop
Two-click delete
Automatic saving
These are the basics of any application. And today we are going to tell you about how to bring them to life with the help of five design PHP application patterns, and what design PHP application builder you should choose with it. Don't forget that people like "features" like public sharing, so it is a good idea to include them in your application.
Top 5 PHP Application Design Patterns
It's up to you what pattern you should use for your development. No matter what you decide, you should still have all of the information you need. So below we'll show you a  list of five patterns that are used commonly among developers.
The Factory pattern. Within design patterns, you'll hear the terms "loose coupling" and "tight coupling". To understand the concept, imagine that you need to change one piece of code and as you do you see an error that leads to a cascade of problems and breakage in other parts. That is "tight coupling". Using a Factory pattern allows you to divide new objects, and if you need to change the type of objects, you can simply change the factory.
The singleton pattern. It exists for connecting a database to another database using its database handle. This means that the object is created only once, and when you send a request to the properties of a class, it goes through the created objects.
The observer pattern. It's another way to avoid tight coupling between elements. It adds a method when one or another object sends requests to specific, registered observers.
The chain-of-command pattern. It is built on the loose-coupling theme and routes messages, commands, and requests through handlers. The handlers then decide whether they can perform the actions. You can add or remove new handlers without touching others.
The strategy pattern. It is designed to extract algorithms from complex classes. For instance, when you need to perform a certain action, it does not define the object itself but the strategy, which was set up to perform this action.
These are just a few from the enormous selection that is available from all PHP application design patterns. These patterns are great in creating a PHP application even with entry-level skills.
How to Hire Dedicated PHP Programmers?
While PHP is one of the top 10 programming languages of 2016, there's a logical need of such developers in big companies and projects. Employers tend to hire PHP developers not just looking for suitable candidates in Google. That's when PHP development outsourcing is becoming more and more popular. Employers usually come to the company, which offers outstaffing solutions and professional HRs do all the job to outsource PHP development. Developers are tested and interviewed carefully to make sure that they acquire all the needed skills and are interested in the upcoming project or company. If you want to know more about types of developers, what they do, and how much in Ukraine programmers costs check out our long research on this point!
Responsibilities of PHP Web Developers
PHP website developers are people, who work in areas, unseen to clients. This is known as backend development. Whereas frontend development is all about web appearance. Here we have frontend HTML5 developers and designers, who draw beautiful layouts and troubleshoot any bugs. But PHP web developers have other priorities. They develop the interactions that occur between humans and serves as a query and return the result of the execution. For instance, below you have a comment form to fill in. When you enter all the necessary information and click "Post comment", you send a request to the server, that shows you "Thanks for your comment. We appreciate your response." in return. These actions must be written by PHP web developers.
Let's be more specific and see what it is required from the PHP developer nowadays. To hire an ideal PHP developer you would need to check whether a person is a capable of these things:
Writing clean, fast PHP to a high standard, in a timely and scalable way.
Producing detailed specifications.
Troubleshooting, testing and maintaining the core product software and databases.
Integration of user-facing elements developed by front-end developers.
Build efficient, testable, and reusable PHP modules.
Solve complex performance problems and architectural challenges.
Integration of data storage solutions like databases, key-value stores, blob stores, etc.
Reasons to Hire PHP Programmers in Ukraine
When employers are confused in making the right choice of a programmer, we usually suggest considering the candidate by testing him on the presence of all needed skills and qualities for the company's projects. For example, our recruitment team selects the right PHP developer interview questions and tests them to help you hire PHP developer, who perfectly fits all your project requirements. Employers tend to hire PHP programmer Ukraine provides for several reasons:
Talent
High level of education
Flexible approach to projects
Reasonable cost
There are many advantages of PHP developers for hire Ukraine can offer.
#1 It Is One of the Most IT Focused Countries in Europe
With a large number of technology professionals working in development, Ukrainian IT professionals are skilled in the most popular programming languages. Technologies that are increasing in popularity around the world, such as JavaScript and Magento, are more widely used in Ukraine. This means that developers are ahead of the competition with their expertise.
#2 Related to the Quality and Affordability of Developers Work
It is another advantage of hiring a PHP developer Ukraine has. You can hire PHP programmer in Ukraine at very competitive rates. While their rates are more affordable than most competitors, the quality is still top notch. This is largely related to their work ethic. Unlike most European countries, those who live in Ukraine focus more on work than on building relationships. Ukrainian developers do not turn away from a challenge. They focus their work efforts on success.
#3 Diversity
Finally, when you hire PHP developer in Ukraine, you can meet a more diverse range of needs. And, you won't be limited by a language barrier. Ukrainians who seek a profession in IT are trained to speak English. They don't just understand and speak only small parts of the language. They range from intermediate to higher level proficiency in English. This allows them to address the needs of a broader range of customers. With a wide variety of specialties, their customer reach is limitless. Ukrainian developers are known to be proficient in software development, web and mobile design and development, team building, IT consulting, quality assessment and testing, and more.
A Few Words About Mobilunity's PHP Projects
Mobilunity has more than 8 years of experience in providing different dedicated developers including PHP developer for hire with more than 20 clients around the world. So, we have a lot of things to share with you developed by our best PHP programmers. There projects are taken from our portfolio.

Here our developers have created a beautiful and very functional "Bubblegum" website, which was developed for a company for launching a new app. Our task was to show how the app would work, what audience it targets, and what benefits users would have. The mobile app website design was done according to the client's primary requirement: the colors should effectively match the mint color of the logo. Providing a wide array of services as we do, we also did backend, MailChimp synchronization and created newsletter templates.
Here we have provided our client with the top PHP developers Ukraine has who have created very functional and strict CRM according to all customer's needs. Our coders used PHP Yii Framework for backend and HTML5 & CSS3 for the frontend to build this CRM. It was made specifically for the wine industry, but it can be changed and customized to any business you would need.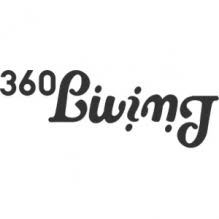 Axel Johannis, CEO at 360living
Germany
Mobilunity has been an outstanding full service provider for us. We are very pleased with our team, and really enjoy Mobilunity's understanding and flexibility in regards to our needs.

Andrea Girardello, CEO and Co-Founder at 42Matters
Switzerland
Mobilunity provided timely, professional web development services, helping us run our projects more effectively, saving both time and money. We wouldn't hesitate to use the services again, and have no complaints at all!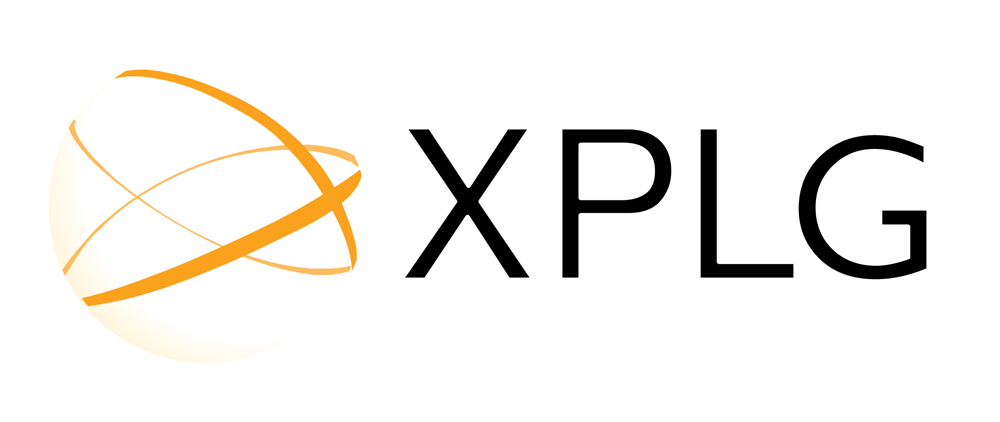 Haim Koschitzky, CEO at XpoLog
Israel
s XpoLog continue to grow, Mobilunity continuously delivered high quality, exceptionally talented people and resources for us. We expect to continue and develop our work with Mobilunity in the near future.
Our PHP programmers for hire have done a lot of work being involved in this project. Besides of being mega creative, the project was extremely interesting, as it was done in the really wide specter.
We've created both website and app with the following features:
UI/UX Design of all pages,
integration of several modules while PHP development,
eCommerce page, where every visitor is able to find and buy cheese of their choice,
booking: check the beautiful cheese factories and book a visit,
messaging: communication with cheesemakers and cheese lovers,
analytics: cheese factories are able to track the most popular items,
all features of the network: connect, follow, invite, like etc.
These are all outsourcing projects Mobilunity has in the portfolio. We also have more than 30 dedicated development teams, from which a large part of teams choose PHP as a perfect technology for their backend development. Among them, there are customers from Canada, Switzerland, Germany, France etc.
3 Samples of PHP Developers Resumes by Level
Here we are providing 3 examples of PHP developers CVs showed by level from junior to senior programmer. Hopefully, these examples will help you to understand what is required from junior, middle or senior PHP developers while hiring them.
Junior PHP Developer Resume Sample
Middle PHP Developer Resume Sample
Senior PHP Developer Resume Example
The Best Option to Hire PHP Developers Ukraine Provides
Take advantage of quality, an affordable development that meets a wide range of needs when you hire PHP web developer in Ukraine.
It is also important to consider the location. Sometimes employers lack a needed team of dedicated PHP programmers for hire on the local market and tend to hire foreign programmers on the temporary basis or for a long term. We are ready to find PHP developers in almost no time and provide you the best PHP development services. So, if you are in need to hire PHP developers, or programmers with the knowledge of PHP frameworks like Laravel, CakePHP developers or Zend developers, let us know!
If you are looking for PHP developers to join your team, we can outstaff the best candidates!