Nearshore Outsourcing to Ukraine
Outsourcing proved to be among the best and most cost-effective forms of doing business. Passing certain processes over to third-party vendors, especially the processes you are not competent in, is a good way to save money, time and effort. We have already covered the topic of forms of outsourcing and now would like to dwell specifically on nearshore outsourcing services Mobilunity provides and to have a look at nearshore software development Eastern Europe overall. And in this article, we will be discussing the main features of nearshore outsourcing, nearshore development services and what is the difference between outsourcing and offshoring.
Difference between offshoring, nearshoring, onshoring and multisourcing
What Is Nearshore Outsourcing?
GlobalNegotiator gives a comprehensive definition of nearshore outsourcing, that provides an insight into its basic principles:
"The transfer of business processes to companies in a nearby country, where both parties expect to benefit from one or more of the following dimensions of proximity: geographic, temporal (time zone), cultural, linguistic, economic, political, or historical linkages. Nearshoring is a derivative of the business term offshoring. In contrast, nearshoring means that the business has shifted work to a lower-cost organization, but within its own region, broadly defined."
Nearshore outsourcing is a great outsourcing approach where companies get the numerous benefits of outsourcing within a more manageable scope. With the closer proximity, communication, time management, and project monitoring are more manageable and at a much lesser cost. Projects such as nearshore software product development and nearshoring mobile application development become a lot more cost-effective and sustainable in the long run.
Onshore, Offshore, Nearshore: What Is The Difference?
With outsourcing being such a big industry, there have been various approaches to implementing it. The nearshore outsource vs other types of shore (offshore, onshore, outsource, outstaff) comparisons have been widely discussed.
Onshore Outsourcing
Onshore outsourcing is an outsourcing model where companies employ third party companies to work-on certain business processes or tasks. These third-party companies are mostly located within the same country or region.
Due to the fact, that basically all the workforce stays within the same region, we can speak of resource augmentation, which, if you think about it, is always a good thing, as it helps the country's economy and gives working opportunities for young specialists.
This way if you decide to keep your outsourced team within your country, it will not be hard for you to find developers for rent near shore, especially if you are living somewhere in Eastern Europe – one of the most desirable places for outsourcing.
Offshore Outsourcing
Offshore outsourcing, on the other hand, is the often-heard-of outsourcing model. This is where companies hire the services of outsourcing companies overseas, usually from the other side of the globe or from another continent, to take-over a business process or service.
Nearshore Outsourcing
This model provides you with the opportunity to outsource your projects to companies that are more accessible to your business.
Outstaffing
Outstaffing stands differently from the previous three. Outstaffing is hiring a remote dedicated team of developers for your company. This model is less about the work or projects that are being outsourced, but more of recruiting or building a team of remote developers that are on-hand to work on any project that a company needs work on.
This means that whenever the need occurs, you can always hire one of those on-demand teams outsourcing, that almost every country has to offer. This is a great choice if you need to save some money, as a team like this will definitely be times cheaper than keeping full-time employees 'just in case'.
Why Choose Nearshore Outsourcing?
Outsourcing and its varied approaches have their own advantages. Not only are software development nearshoring more sustainable, but web developers nearshoring is also a lot more accessible. Aside from these, there are even more benefits to software development nearshoring.
Mobilunity provided timely, professional web development services, helping us run our projects more effectively, saving both time and money. We wouldn't hesitate to use the services again, and have no complaints at all!

Andrea Girardello, CEO and Co-Founder at 42Matters
Switzerland
Mobilunity has been an outstanding full service provider for us. We are very pleased with our team, and really enjoy Mobilunity's understanding and flexibility in regards to our needs.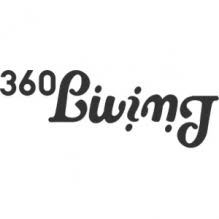 Axel Johannis, CEO at 360living
Germany
As XpoLog continue to grow, Mobilunity continuously delivered high quality, exceptionally talented people and resources for us. We expect to continue and develop our work with Mobilunity in the near future.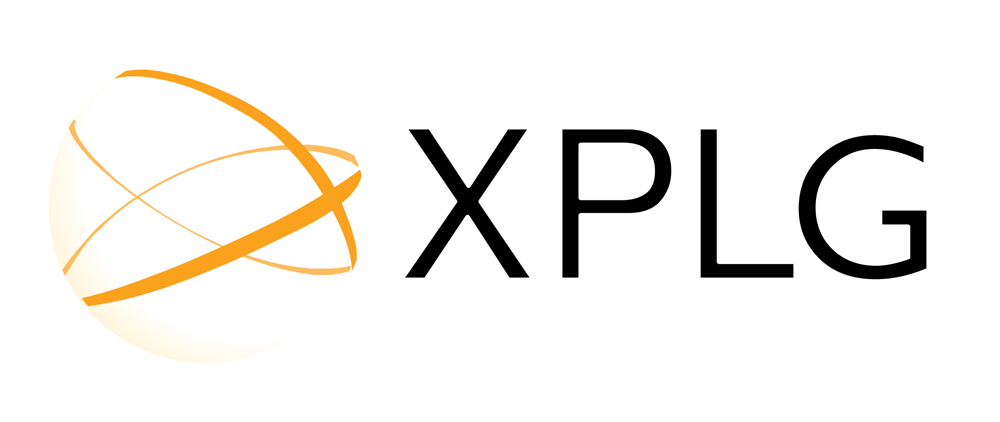 Haim Koschitzky, CEO at XpoLog
Israel
Pros of Nearshore Software Development
Lower Costs of Nearshore Development
Cost reduction is probably the major reason for businesses to outsource IT-related tasks. It works in a couple of ways. First, it eliminates the need to gather an in-house team of developers, and therefore pay for new equipment, infrastructure and recruiting. In case the team lacks a member with proper expertise and experience, HR representatives of the outsourcing company can on the fly find the expert, who meets your requirements. The advantage of nearshore web development over the other forms of outsourcing is its quality-price ratio. The difference between offshoring and outsourcing is nearshore outsourcing is less low-cost than offshoring, but this discrepancy is compensated by the high quality of the work done. Ukrainian developers are considered to be among the most qualified software experts in nearshoring Eastern Europe, and just a few years ago Ukraine was ranked the 4th place in the world as a country with the biggest number of certified IT specialists. This means, that nearshore development services in Ukrainian digital agencies guarantee delivery of high-quality products at a relatively low cost.
You can save up an even bigger amount of money if you learn more about on-demand outsourcing. If you turn to it you will be able to significantly reduce your expenses not only on the team of developers but also on office rental and many other things that you would have to pay for if you were to hire a full-time team of specialists.
Synch of Main Office and Nearshore Development Center
Another benefit of nearshore outsourcing is the fact, that the nearshore development center prevalently lies in the same time zone as the customer company. Thus, the time differences both parties face are minimal or absent at all. The schedule of most of Mobilunity customers from Europe and MENA region corresponds to the working hours of our nearshore outsourcing center, which allows for any time communication, as well as quick issue discussion and resolution.
Effective Communication with Nearshore Development Center
A lot of nearshore outsourcing companies prefer personal communication with potential vendors and actual partners, and this is when our close location works in favor. It takes just a couple of hours to get to Mobilunity office from any capital city of Europe. This lets our prospective customers visit our company and personally get acquainted with the people they are going to interact in course of their project development, make their final decision, discuss the entire project etc.
Besides, nearshore outsourcing within European borders bits offshoring in terms absence of a language barrier. Finding a common language is not a problem with Mobilunity, as except for good command of English most our employees have, some team members speak a whole range of other languages, such as Polish, Hindi, Spanish, French, Italian, German, Japanese, Turkish, Dutch and English.
Cultural Similarities Make Work Easy with Nearshoring Services
The problem, that might occur while outsourcing software development to distant countries, is misunderstanding along with poor communication and project management due to cultural differences between the customer company and the vendor. Nearshore outsourcing Ukraine allows avoiding such issues, since nearby countries most often share cultural similarities, or at least understand cultural differences, and know how to handle them.
Employing Nearshore Outsourcing
Many industries are perfect for nearshore, all types of industry can acquire nearshoring services and reap the benefits that this approach can provide. Industries such as BPO (Business Process Outsourcing), call centers, shared services centers, and software and application development are among the most frequent services acquired through nearshoring. Nearshore software development outsourcing company, similar to nearshore web agency, provides a wide array of such services.
Cases of Effective Nearshoring Services to Mobilunity
With benefits such as these, it is no wonder that famous companies resort to nearshore outsource and how it influences their companies growth plays a large role in that decision. A great way to fully experience the benefits of nearshore software development outsourcing services is to collaborate with outsourcing companies providing such services, or nearshore software development centers.
One such highly recommended outsourcing services and nearshore software development Ukraine is Mobilunity. Nearshoring software development and nearshore software development teams are just some of the in-demand nearshore outsourcing services that Mobilunity is able to provide.
Mobilunity has a successful experience of providing nearshore development services to companies from different business niches. We have partnered with Canadian digital agency Buzz, and Swedish platform for contact center ServIT eHelpdesk. London startup GLEAT LTD requested bug fixing of existing dining app and its further enhancement. While a partnership with another London startup Chip In LTD resulted in the delivery of fintech cross-platform mobile application. You may check more successful outsourcing nearshore cases at our customers page.
Our company always strives to assist customers in achieving their ultimate goals and ready to provide with the best nearshoring services. Our high-quality teams always are ready to fulfill your IT needs as a part of your workflow. Our wide expertise allows us to support you on all stages of your development process.
What we offer are solutions for web and mobile development, that help stays within the budget or even reduce development costs, as well as launch the product, that stands out among its competitors and boosts business profits. Choosing nearshore development with Mobilunity you can be sure that you will get qualitative service without any hassles.
Quick Run Through: Q&A
Q: Why Do Companies Outsource?
Reduced operational and developmental costs by doing away with the need to establish physical offices and accompanying costs. Rates are also more competitive and can be less than local developer rates.
Access to a global pool of development professionals by hiring global talent. Remote developers can come from places from all over the world, and more often than not have more skills and experience that can be a huge advantage to companies and their projects.
Improved company productivity by being able to focus on their core products or skills. This provides the companies with the opportunity to improve their portfolio and increase their productivity.
Reduced development timelines with optimal use of time zones; someone is almost always on hand and working on the project. This allows for reduced development timelines and improved response time.
Workforce inclusivity and diversity through working with a global team of developers and skilled professionals that are limited to working in their homes or somewhere more accessible than an office.
Q: What Are Onshore and Offshore Outsourcing?
Onshore outsourcing is where companies outsource their tasks or processes to a third-party company within the same area; such as to companies within the same country. Offshore outsourcing applies the same concept but employs the services of a company located outside of the country, most of the time on the other side of the globe or on another continent.
Q: What Is Nearshore Outsourcing?
This is the outsourcing model where companies outsource projects to companies located in adjacent countries or region. This makes outsourcing more manageable and accessible to companies.
Q: Does Nearshore Outsourcing Have a Nearshore Zone?
A nearshore zone is a part of the coastline wherein waves breaks, and then reforms to continue onto the beach. With regards to outsourcing, nearshore zones can be attributed to the areas that are within the proximity of a country or company that is looking to outsource projects or processes.
Nearshore software development with Mobilunity is the solution your business needs!