How Much Does It Cost to Hire a Meteor.js Developer in Ukraine?
When considering to launch a new product with perfect design you'll probably need to hire a Meteor dev for this job. Meteor developer salary is the first question that you will be interested in, because a big part of your budget actually depends on this. The second one is where to find Meteor developer for hire. However, beforehand you should get acquainted with this technology a little closer. Meteor is a full stack JavaScript framework that consists of packages and libraries bound together. It is often called magic as well, as WhyMeteor defines it.
What You Should Know About Meteor.js
Meteor helps to prototype apps in an easier way and makes the whole process of web development much easier, because it is quite flexible and needs less code that leads to better quality and result. It makes no problem to learn how to build using Meteor. Meteor has a lot of built-in frameworks like Blaze. Meteor is an application form that uses Node.js and MongoDB on its server-side and relates to the "Full Stack JavaScript" camp. Its ecosystem is a proprietary package management system Atmosphere. All the necessary meta data can be added to the libraries which can be simply taken for any other project, – Developer Telerik writes. Meteor is at the highest position at Github with 38,438 stars among the server-side web frameworks.
What Developers Should Know to Be Good Meteor.js Coders
When you hire Meteor developer to use Meteor.js in his developments, you should be aware of the knowledge and skills you candidate should have:
A skilled front end developer with over 2 years of experience.
Experienced with Meteor.js and its framework for at least seven months.
Good at HTML, HTML5, XHTML.
Excellent knowledge of JavaScript, its object model, and JS module system.
Five last projects on Meteor.js in candidates' portfolio.
Good verbal and written communication skills.
In his blog Vincent tells about a few smart tips a Meteor coder should know before starting to work on Meteor.js. Meteor has a built-in packaging system to Meteor, so you don't have to a install any third-party package managers. However, Meteor developers should remember to check how up-to-date the packages are. Most of the packages are not really needed, like Bootstrap support, because in fact there are many such packages that wrap the latest version of this framework, and nothing more.
A MeteorJS developer should be aware of the Meteor Directory Structure. Meteor loads such project files as model.js file in the project root, and server/server.js file afterwards all the .css and .js files are loaded from client/lib folder. Followed by loading of all other files from client/folder. Meanwhile the public/ folder has such files as pictures etc. A programmer who works with Meteor should know the sequence of the loaded files and be aware of the peculiarities of meteor routing and usage of Iron Router.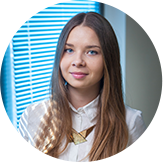 I can assure you that all JavaScript frameworks including Meteor.js are in a high demand. We receive the various requests with such requirement for our customers to develop different types of projects using Meteor.js.
Kseniya,
Business Development Associate
Meteor.js on the Market
Interest in Meteor in different countries, according to Alexa
Based to the data provided by Alexa, a traffic analyzer, we assume that Meteor is most widely used in these countries.Meteor websites are mostly visited in the United States, with 27.8%, it is followed by India (9.1%), China (6.8%), France (4.3%), and United Kingdom (3.7%). At the same time, a survey on StackOverflow 2017 shows that in 2017, JavaScript remains the most popular programming language with 62.5%. being the most loved with 62.1% of developers work with Node.js and expressed the desire to continue working with it. As per StackOverflow trends, Meteor reached its peak popularity in 2015-2016.
Sample CV of a Meteor Developer
Cost of a Meteor Programmer on Freelance
Developers who work with Meteor, are supposed to be well skilled in Node.js, as Meteor is based on it. Of course, Meteor developer pay depends on his experience and skills. According to PayScale, in USA, an average annual payment of software engineer is $83,275 with $38.95 hourly pay, front-end dev gets $71,384 per year which makes $29.05 per hour, while senior software engineer gets $116,306 and $65.09 per hour respectively. An American web developer in Meteor.js receives $61,026 per year which is $25.43 per hour.
In Luxembourg, software engineer and senior software dev receive $64,200 annually ($30.87 hourly), while front-end developer gets $42,440 ($20.40 hourly), according to PayScale. German software engineer $57,555 annually ($35.36) , Front-end devs is annually paid $49,794 ($17.07 hourly), senior software engineer gets $69,102 ($43.94 per hour), as PayScale informs.
Cost of Meteor js developer in Ukraine is lower than in Europe and USA. Here we'll analyze the salaries of devs who work on JavaScript, since Meteor.js is a part of it. According to DOU, a junior JavaScript dev receives $600 per month which is $3.4 per hour, software engineer gets $2,000 ($11 per hour), while senior SE is paid $3,500 per month ($20 per hour). Fronted developers in Ukraine will ask only $22,800 per year on average.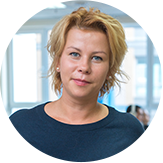 As Meteor technology is one of the trendy platforms, Meteor developers are very demanded worldwide. Our team is ready to find a Meteor developer in 2-3 weeks for your project, moreover, it is not a problem with the biggest pool of talented professional programmers in Ukraine.
Andriana,
Organization Development Director
Meteor Developer Wanted, or What You Should Do to Hire a Skilled Meteor Coder
There are a few ways you can find a dedicated team for your project, such as freelance, local hire or outstaffing. If you have only one small project and one developer, you can choose freelance. It is also a good option when you have time. If you are interested in a long-term cooperation with your devs, hire them locally to work in your office. You'll have to spend quite a fortune for this option, because in-office work requires additional spendings, plus you may simply not be able to find a relevant expert in your location. The third option for you is to use the outstaffing services of a reliable company that would choose a dedicated team of Meteor developers in the shortest terms. It will not be as cheap as freelance, but will definitely save you money, nerves and time. In the result, you will receive a team of skilled devs, spend minimum time for the onboarding and testing, and will be able to start working on your project within a short period of time.
Mobilunity as a Perfect Choice to Hire Meteor Developers
If you are in search of a dedicated team of experienced developers for your future project, the solution is to gather information about their pay and professional requirements, and call Mobilunity, an outstaffing company from Ukraine with more than 7 years of international experience. Our experts will receive your request, ask you additional questions regarding your future dedicated team or developer. Within the shortest period of time, Mobilunity managers will make an offer with a few versions of the suggestion.
Popularity of Mobilunity
If you are having troubles with your startup, meeting some technical issues within your business or just need an advice of a real IT master, Mobilunity is a great solution to all these troubles. Was founded in 2010 and located in the middle of Europe, Mobilunity has been providing dedicated development teams to various countries worldwide. As for now, we work with such countries as Israel, Germany, Switzerland, Denmark, Canada, USA, Luxembourg and much more. Every month we receive nearly 10-15 requests from different types of business. As on 2017 year end, we have 4 teams working on Swiss projects and 3 teams for our German clients. Let us know your problem and we will build an awesome team of dedicated experts!
Hire Meteor developer dedicated team at Mobilunity to guarantee that your startup is ensured with experienced devs and highly knowledgeable experts!