How Much Does It Cost to Hire a Backbone.js Developer in Ukraine?
You may ask, what is Backbone.js and what Backbone developer does? Backbone.js is a JavaScript library that follows the Model-View-Controller (MVC) design paradigm and uses a RESTful JSON interface. To better put it in context, in building web applications there are times when the JavaScript coding of a web application development project gets entangled with too much selectors and callbacks, tying your data to too much DOM, or as some would call it, a "spaghetti" code. This tends to be a mess of tracking data and maintaining data sync and flow between your HTML, UI, JavaScript logic, and your server-side application. A structured approach in organizing your code helps untangling this type of mess, hence the MVC design paradigm.
Backbone.js is a lightweight library that provides structure to the client-side of a web application program. Backbone.js provides developers the ability to organize their code into the Model-View structure, providing them with a more manageable and sustainable code. Because Backbone.js is a library rather than a framework, it is focused in providing developers with helpful functions in streamlining the flow of data, instead of re-structuring your entire code. It is modular enough that it can be used alongside other JavaScript libraries, and scalable that it can be used to handle widgets to larger applications.
What Sets It Apart
Backbone.js uses the Model-View-Controller (MVC) paradigm, two of its key features are Model and View. Backbone.js stores your data as Models,  or objects that can be reused throughout the rest of your code, while Views are what presents the state of your Models. When events trigger a change in the state of your Models, Views reflect these changes in response. Backbone.js mostly incorporates the Controller aspects of their structure into their Views. To simplify, Backbone.js is used when developers want to separates the business logic of your code, which facilitates the data flow in your web applications, from the user interface that users interact with. With such structure in place, it is easier to address and follow and changes to the logic and interface of the web application. To sum up the difference between Models and View in Backbone.js.
Developers skills  are  their main tools for success. Because of the nature of this technology, Backbone.js programmers are highly skilled in structured code and collaborative development, providing clients with web applications with significant performance efficiency. Backbone.js coders are more organized in structuring their code maintaining a "tangle-free" state with the rest of the client-side coding. Below are just some of the web applications that have been developed using Backbone.js:
AirBnB – web application that serves as an online "marketplace" for renting short-term lodging all over the world.
Hulu – an online video-on-demand subscription services provider.
Trello – a web application for project management and collaborative work.
Foursquare – a web-based application for local establishment search-and-discovery.
Basecamp Calendar – the calendar application in the Basecamp software, a project management and collaborative work software.
Flowdock – we-based communication medium integrating chat with work tools.
Bitbucket – a web application that provides source code and development project hosting services.
Soundcloud – a web-based platform for audio distribution.
Strong Support System
Because it is one of the first JavaScript libraries designed with an MVC design structure in mind, it has been used in developing numerous web applications, big and small. Also, because it is one of the first JavaScript libraries with the MVC design paradigm in mind, there currently is a strong and wide community dedicated to supporting Backbone.js programmers, and other interested users. This community has been in existence throughout the updates that the library has gone through, in order to adapt to current trends. Because Backbone.js has been around for some time, Backbone developers have been in high demand. According to Google Trends, China has the most interest in Backbone.js developers.
Google Trends data on Worldwide Google Search Trends for Backbone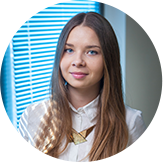 Backbone.js is one of those JavaScript framework, the knowledge of which is preferable for all frontend developers. Our customers value experienced and talented JavaScript frontend programmers with various additional knowledge.
Kseniya,
Business Development Associate
Backbone.js Developer Resume Sample
Developers are valued for their skills and experience, Backbone developers are not an exception. If you are thinking of hiring a Backbone.js developer, below are just some of the things that you should look for in their resume:
How Much Does It Cost to Hire Backbone Developers
Hiring Backbone.js developers have become competitive. Because of their skillset, Backbone.js developers are widely sought and come at a cost. Below are the average annual Backbone.js developer salary from various countries:
From the numbers themselves, it would be the best and practical to hire a Backbone.js developer from Ukraine. To provide more detail into the cost of Backbone.js developer in Ukraine, below is the average monthly cost of Backbone developer in various cities in Ukraine:
Kiev: $1,400
Poltava: $1,300
Dnieper: $1,050
Lviv: $1,200
Vinnitsa: $1,400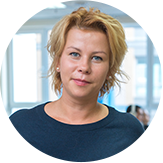 Backbone.js is a quite old framework, still it didn't gained its popularity and not very demanded among developers. Still, our recruitment team is always ready to meet new challenges and find a talented JavaScript developer with the knowledge of Backbone.js framework.
Andriana,
Organization Development Director
Modern Recruitment
With the numerous ways of communicating with people around the world made possible by the current technology, hiring developers for web development projects have been a mix of convenient and challenging. Convenient in a sense, because people now have an avenue to reach a vast number of professionals capable of accomplishing the job. Challenging because with the vast amount of possible candidates, the filtering and screening process demands even more attention to detail. However, these do not negate the fact that remotely hiring developers or teams of developers have become one of the major avenues in recruitment.
Remote Hiring
With the wide reach of today's connectivity, looking for and hiring developers have become the norm. Remote hiring provides you with the opportunity to outsource your work or project to individuals not in your immediate vicinity. Remotely hiring Backbone.js developers provides you with the opportunity to get in touch with a diverse range of skilled and experienced developers as well as more options on the cost of hiring such programmers.
A Dedicated Team
Remote hiring comes with a lot of options as well, one of them is the ability to hire teams that would collaborate with you on your projects. Being able to hire Backbone.js developer teams give you the opportunity to work alongside professional developers that are focused in creating and improving your web development project with you. If you are looking for a Backbone developer for hire, our company, Mobilunity, are able to provide you with skilled and experienced Backbone.js coders that are more than capable of addressing the tasks that you are interested in outsourcing as well as providing you with a dedicated team of highly recommended and vetted Backbone.js developers that with collaborate with you to ensure the highest quality of results.
Efficiency and Quality
With Backbone.js developers equipped with a tool designed with the purpose of organizing client-side coding as well as improving the efficiency of web applications, clients are guaranteed to receive quality and efficiency in their final product results. With clean communication and effective collaboration between Backbone.js developers and their clients, efficient and quality web applications are sure to be developed. If you are interested in outsourcing your projects and hiring to an offsite dedicated team to integrate Backbone.js into your web application development project, our company, Mobilunity, can provide you with what you are looking for! From our pool of skilled and experienced Backbone.js coders and Backbone.js developers, Mobilunity can provide you with professional developers that have been vetted and are highly recommended. Hiring a Backbone.js developer from Mobilunity assures you quality output at a manageable cost!
Popularity of Mobilunity
Mobilunity has a huge experience package of providing dedicated developers to customers in different countries. As for now, the end of 2017, we have nearly 20 dedicated teams working for Switzerland, Germany, Denmark, Canada, USA, China, and much more. Every month our business development team gets over 10 requests to help different businesses, companies and startups out. We believe that companies success depends on the client's trust and respect. We value customers opinion, requirements and suggestions and we try to satisfy all their needs and solve various technical issues. No matter how hard your project is or how skilled and experienced developer should be, we are ready to accept challenges and find the best solution. Besides, with the huge pool of well-educated Ukrainian programmers, this will be pretty easy.
Contact us and we will provide you with the best Backbone developers in no time!