How Much Does It Cost to Hire a Marionette.js Developer in Ukraine?
Developing simple and small-scale modular client-side JavaScript application with Backbone.js developers can be great, however, as your application builds in size, functionality, and complexity, Backbone.js can be difficult to work with. Marionette.js, or Backbone. Marionettejs, was created to address this problem. Marionette.js is a "composite application library" created to provide Marionette.js developers the tools to simplify large-scale client-side JavaScript applications built with Backbone.js. This library contains numerous designs, implementation patterns, and views that can be used to streamline the process of application development. Let's find out more about JavaScript web developer with Marionette skills in this article.
Skills, Experience Marionette JS Developers Should Know
You may ask, what makes Marionette.js awesome? Below are just some of the major features of Marionette.js that makes it a great companion to Backbone.js:
Views

– pre-built components that can be used to ease the creation of rich layouts.

Behaviors

– allows Marionette.js programmers to define functions and events that are focused on processing user interactions. This way, these functions, and events can be linked to different views and be used throughout the module.

Radio

– improved communication among application components.

Objects

– similar to behavior, classes can be declared as objects and extended, initialized, and instantiated throughout the execution of your Marionette application.
To have a better idea on how good Marionette.js is for your web development projects, ToDoMVC – a resource website for Marionette.js users – is a good way to appreciate Marionette.js, not just because it was made with Marionette.js but it is also a great introduction to the library.
The Sample of Marionette JS Developer Resume
Marionette.js developers are expert on seamlessly integrating Marionette.js with Backbone.js and improving the frontend development of single page applications. If you are interested to hire Marionette.js professional or to get in touch with one, the table below outlines the skills and experience that may help you find the right Marionette.js coder for your needs.
Popularity Trends of Marionette.js
Backbone.js has been around for a while now, and with Marionette.js being a supplementary to the modern JavaScript framework, Marionette js development has been popular with a lot of developers that have been using Backbone.js. The graph below shows the trend in the number of websites using Marionette.js over the past few months.
Based on the data from BuiltWith, the he graph below shows the market share of Marionette.js websites and Marionette.js coders. From the graph, it is evident that the country with the largest portion of websites developed with Marionette.js and Marionette.js developers is the United States, at 65%, and the least is Italy, at 1.42%.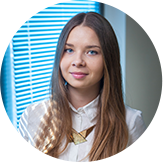 There has always been a high demand on JavaScript frontend developers with a lot of technologies, especially Marionette framework. We receive a large amount of requests to hire skilled experienced JavaScript developers with different framework knowledge.
Kseniya,
Business Development Associate
Recruitment Options for Marionette JS Developers
If you are looking to hire a Marionette.js developer, there are various ways which allow you to do that! It has been a common practice to hire locally, within your geographic area. With this, there is more face-to-face and personal communication as for the development progresses, however, this limits your choices to developers within your geographical scope. Local hiring can also include personally searching for freelance developers to work with you, this may be face-to-face or online. This adds the burden of slogging through tons of information and screening of potential freelance developers. Hiring locally may lead to a more personal and involved collaboration, however, the tedious and time consuming work of searching and screening potential developers is a bit discouraging. Worry not! There are other options, the most popular being remote hiring; outsourcing or hiring a dedicated Marionette team of developers.
Outsourcing
With technology today, companies and business can be mobile and flexible; working out of laptops, smartphones, and tablet, they can now do nearly all of their work virtually from anywhere in the world. Outsourcing is a good way to complement this. With the power of connectivity of technology nowadays, outsourcing development projects is a convenient way of lessening the burden on your part. You can hire marionette.js development company one of the numerous development companies worldwide and have proven to give quality work. Outsourcing your development projects lessens the burden of the work from you in a convenient way, it also helps you focus on more important parts of you project and decrease development costs.
Dedicated Marionette Team
Hiring a dedicated team to collaborate with you on your development project is also a very good option for you! With the capability to access a worldwide audience, you can now hire a team of developers who are experts in your development project. Our company, Mobilunity, is such company that provides the services of dedicated developer teams. These dedicated developer teams, highly skilled and experienced developers tailor-made for your needs, will collaborate with you and ensure the most cost-efficient solution to your development needs at a manageable cost!
Comparative Costs of Marionette.js Coder
The market for Marionette.js coders have become competitive. Because of the skills and capability of these developers, hiring a Marionette.js developer comes at a cost. Below are the average annual Marionette.js developer salary from various countries:
United States: $75,215
United Kingdom: £28,969  ($38,762)
Ukraine: $21,975
Canada: C$55,984 ($43,729)
Australia: AU$70,879 ($53,498)
From the numbers above, it is evident that it would be the best and practical to hire Marionette.js developer from Ukraine. To provide a better picture of the cost of Marionette.js developer in Ukraine, below is the average monthly cost of Marionette.js developer in various cities in Ukraine:
Kiev: $1,400
Poltava: $1,300
Dnipro: $1,050
Lviv: $1,200
Vinnitsa: $1,400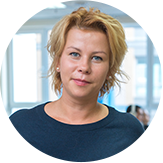 Based on our recruitment team experience of over 7 years, interest to Marionette.js technology is only starting to grow and it's not common to receive requests for such developers. Most of all, our customers are looking for experienced JavaScript developers, preferably, with the knowledge of various frameworks. Moreover, there are not that many Marionette.js developers on the market, however, I am pretty sure it won't be a problem to find such an expert with a huge Ukrainian pool of talents.
Andriana,
Organization Development Director
Why Hire a Marionette.js Developers?
Marionette.js is a library of tools developed with the purpose of streamlining and modularizing the development structure of large-scale and complex applications built with Backbone.js. You have read the advantages of using Marionette.js as well as the costs that come with hiring a Marionette.js developers, the last step is finding the Marionette.js developer that best fit for your development project. If you are interested in hiring a Marionette.js developer and outsource your projects, hire Marionette developer or team to collaborate with, our company, Mobilunity, can provide you with highly skilled and expert Marionette.js developers and Marionette.js programmers. Hiring from Mobilunity definitely ensures quality output, at a manageable cost!
Popularity of Mobilunity
Mobilunity is a dedicated development teams provider located in the middle of Europe, in Kyiv, Ukraine. As for the end of 2017, we have nearly 20 dedicated teams, which work with Swiss, French, Danish, German, American and Chinese clients. Every month we receive over 15 requests to help out different businesses and startups with their technical issues. Our team of experts is very glad to provide any help to the people in need. We guarantee to find you the best Ukrainian developer within 2-4 weeks depending on the complexity of your project. Don't hesitate and choose the best out of the best to make your business profitable.
We will help you to hire Marionette.js developers with Mobilunity!